22.03.– 24.03.2017
A significant international conference IRFC (International Rail Forum & Conference will be held from the 22 – 24 March 2017 in Prague. A special accompanying program of the conference will take place already on Tuesday, March 21, 2017 as a discussion forum with influential representatives of European transport policy and railway institutions. The main topics of this upcoming conference are associated with the impending changes in the area of legislation, research and technology, which are decisive for the railway's future. In contrast to the previous years, the fundamental advancement of the rail transportation is to focus not only on rail cargo transport but also on other areas of railways, infrastructure, passenger transport etc.
The focus of this conference implies from the increased public professional interest in new trends and directions that are going to influence the railways in the upcoming years. Its major aim is to offer participants the opportunity to exchange information and experience of companies, which are directly involved in innovative solutions for railways along with the implementation of news from the rail transport realization.
The patronage of this conference has been taken over by significant European organizations e.g. UNIFE, CER, UIC and OSŽD headed by the European Union Agency for Railways (before ERA),the Czech governmental institutions such as the Parliament, Ministry of Transport of the Czech Republic and Shift2Rail JU.
One can expect a considerable amount of participation of the highest representatives of major carriers, managers of infrastructure and railway undertakings, suppliers of the railway systems, customers and forwarding companies, who decided to keep pace with rapid developments.
You are all invited and have the opportunity to register for advantage participation fee at: http://irfc.eu/en/registration/
Reminder of successful 5th IRFC 2015:

08.02. – 10.02.2017
OLTIS Polska cordially invites you to
 the 7th International Conference:
"RAILWAY SYSTEMS "
SECURITY, IT, LEGISLATION
Transport- forwarding-logistics-infrastructure
 on 8-10 February, 2017 in Ustroň, Poland
On behalf of the organizers –"První signální" and "OLTIS Polska" companies – cordially invite you to attend this conference.
The main task of the 7th International Conference is to highlight the security issues on the railway safety, railway crossings and in international transports.
We will discuss the EU Directives – support, problems and difficulties of carriers, infrastructure managers and railway sidings owners.
Thematic sections of the conference:
Safety requirements faced by infrastructure managers, owners of railway vehicles, sidings
Accidents due to the poor technical conditions of vehicles and equipment, tiredness of drivers – working hours
Security of data sent by IT systems
Security as a result of using/not using of wireless security systems
Safety of goods during railway transportation by rail carrier
Security certificates, safety management systems for infrastructure, siding, reloading
Statistic data on railway accidents and railway crossing accidents
Interoperability – legislation, importance, validity, scope
The EU Security Directives
 Legislation – current legal act and a legal statute which we need to prepare for in the nearest future
TSI TAF – technical specifications of interoperability applicable to the telematics subsystem applications for freight
Selected topics related to the legal adjustments concerning the rolling stock and signalling equipment
Logistic issues in the transport of goods across borders
For more information visit the conference website:
http://systemy-kolejowe.railconference.com/
Organizers and partners are looking forward to your participation!
The Honorary Patronage of this Conference was taken by: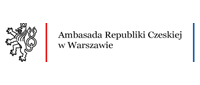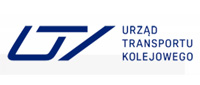 Professional partners: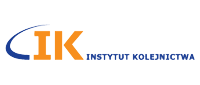 Media partners:

2016
We are very pleased that we have been supporting "Sindbad", a family house of temporary stay in Ustroń for 2 years. Through this cooperation we can help children who have been confronted with very difficult living conditions since the very beginning of their life, and thus contribute to make their lives a little bit better.
There can be nothing worse than a look at a sad, crying, helpless and unfortunate child who can not do anything without the help of a second person. The support can be provided only by an adult who becomes a sole mate at a given moment.
The fact that we have deserved to be called sole mates of these children is the greatest honor for us and because of this we can also smile proudly J
We wish you all the best in your lives!
Employees of OLTIS Polska
Association SOS Dětské vesničky (Children´s homes)
 "SINDBAD" Family house of temporary stay in Ustroń
More information: http://sos-wd.org

2016
In this year, 10 years have passed since the first implementation of the Information System NEWSPED that is currently used by 31 companies in six European countries. During this time, IS NEWSPED has been developed into a relatively robust information system, which is due to the variability of its setting able to adapt to a work technology of various freight forwarding as well as manufacturing companies that use IS NEWSPED to control transportation costs.
During these time period, entire IT industry has been naturally developed. As JERID Company is an official partner of Microsoft Company, it has developed the IS NEWSPED already on program components of this company.
In order to be able to guarantee further development of IS NEWSPED in the future, not just individual adjustments, but as well as any adjustment arising from changes in legislation, JERID responds flexibly to modifications of Microsoft Company, and has prepared an upgrade of IS NEWSPED. Parallel to this upgrade, a file with adjustments of IS NEWSPED will be shipped free of charge to users. In case of your interest, please contact a business department of JERID or particular consultants of IS NEWSPED that will be pleased to provide you with more information.