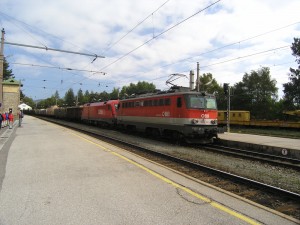 Information system for handling exceptional consignments
The application MIMOZA constitutes a comprehensive tool for efficient handling of the exceptional consignments. It is intended for an infrastructure manager (IM), or for a railway undertaking (RU) which facilitates transporting the exceptional cargo.           
In its basic functionalities MIMOZA allows the user
Handling a sender's request (web-based form, mail, etc.)
Comprehensive registration of the exceptional cargo –  bilingual including German (editing, viewing, copying records)
Selecting a suitable wagon for transporting the exceptional cargo and automatic calculations of its parameters
Specifying the outline points of the exceptional cargo and calculating allowances for verifying the spatial clearance
Automatic allowances calculation for a given curve radius
Viewing outlines of the exceptional cargo, the loading gauge and obstacles
Specifying the required transport route – loading, exporting and importing the transport route in module MimozaMapa
Advice – internal within the organisation and external towards a partner organisation
Verifying the spatial clearance of the cargo along the specified route
Specifying the transport and route conditions for transporting the exceptional cargo
Determining the carriage fees
Creating the output telex messages (requests, approvals, permissions, instradation/routing etc.), and managing the pertinent documents
Distributing the telex messages and documents to the specified recipients
Archiving the versions of each consignment, telex message, and advice
Interface with communication to the Special Transports (application for the military transports)
Web-based form "Request for approval to transport an exceptional cargo", available on the web portal of the infrastructure manager, contains
Request parameters – role of the applicant, nature of the cargo, dispatching workplace
Identifying the applicant (contact data, info on the fee payment)
Specifying the cargo type and wagon class
Specifying the outline dimensions of the cargo
Suggested transport route
Other required info on the exceptional cargo
Annexes – a sketch, a file with additional info
Registering the exceptional consignments allows editing all the required data on the exceptional cargo
Companies – subjects participating in the transport of exceptional cargo (consigner, consignee, payer, carrier)
Specifying wagons and consignment data
Graphical view of the consignment and obstacles
Determining the transport route
Defining the conditions for transporting the exceptional cargo
Business and price data
Approvals to transport from the foreign railways
Managing documents to the registered exceptional consignment allows managing the necessary telex messages and external documents
Telegramme Telex messages for communicating with foreign railways – according to the UIC 502-1 leaflet in the German language version
Outputs for domestic communication with – partner companies (applicant, consigner, payer, etc.) – operational structures (dispatching workplaces, stations, border stations)
Administering the documents – creating the telex messages and archiving the older versions – inserting external documents – Distributing the telex messages and document
Download Product list here.