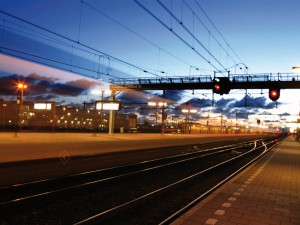 Online access to Information and applications
The Transport Portal is one of the most important tools of transport organization to communicate with its customers, own employees, and partners. It constitutes a platform for storing all the information and applications which the organization either uses for itself, or provides to the operators and other partners.
Highlighted Features
Unified platform for accessing information
Unified access security
Unified control interface for all the internal applications
Unified login for all the internal applications (Single sign-on)
Non-repudiated notification of changes in the information content of the portal
Content management system – easy editing of the information content of the portal, with access rights assignment to the editors of the various parts of the content
Easy extensions by newly developed applications
Seamless operation as an offered outsourcing service
At the level of a railway infrastructure manager, the portal brings to life the concept of a fair, non-discriminatory access medium for operators to the railway infrastructure – all the operators can access identical and most up-to-date information Special FunctionalitiesContent updates via the WWW or FTP interface
Automated content updates via FTP interface (easy connection to the system for designing the train paths)
Automatic online archiving of the portal content
Presenting the timetable manuals issued by the infrastructure manager (text- and graphical timetables), railway network descriptions, regulations, closures, and other documents
Integrated portal applications
– ISOŘ KADR – selling the infrastructure capacity, web components of the system
– WWW ISOŘ – web interface for querying the systems ŘVD and CDS (e.g. train position and status)
– OSP – ordering printed documentation
– K2 – electronic book of the executed inspections of the MI's employees
– REVOZ – reference database of the rolling stock approved for the network of infrastructure manager
– POaSV – downloading a file with arrivals, departures and train lists for a selected traffic node
– Digest – automatic daily e-mail distribution of the newsletters of the portal content
– Instant messaging – providing fast and easy-to-grasp information for a particular user concerning various restrictions, new functionalities, upcoming service interruptions etc.
– Web pages of external applications, e.g. ADPV (tracking the transport performances, track access fees), Pathfinder, EICI
Download Product list here.